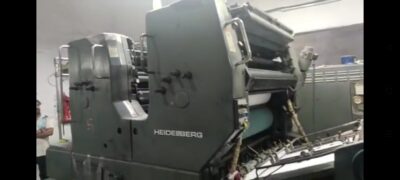 Manufacturer Heidelberg Size (inches) 28 x 40 Color 2 Colors Year 1988 Description Heidelberg SORSZ 1988 Model Alcolor Dampening CPC…
Info
---
Manufacturer Heidelberg Size (inches) 20 x 29 Color 4 Colors Year 1999 Description 𝟏𝟗𝟗𝟗 𝐇𝐞𝐢𝐝𝐞𝐥𝐛𝐞𝐫𝐠 𝐒𝐌𝟕𝟒-𝟒𝐇 CPC 1.04 CPTronic Autoplate…
Info
---
Manufacturer Heidelberg Size (inches) 20 x 29 Color 2 Colors Year 1994 Description Alcolor Dampening Size :20 x 28 20…
Info
---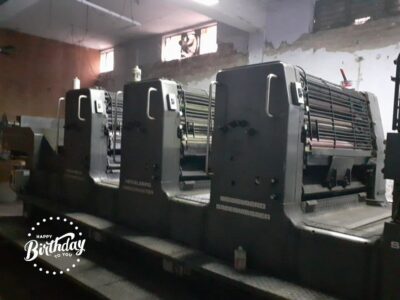 Manufacturer Heidelberg Size (inches) 28 x 40 Color 4 Colors Year 1987 Description CPC 1.02 Alcolor Dampening Excellent condition [gallery…
Info
---
Manufacturer Heidelberg Size (inches) 19 x 26 Color 4 Colors Year 1991 Description CPC 1.02 Cptronic Alcolor Dampening 130 million…
Info
---
Manufacturer Heidelberg Size (inches) 20 x 28 Color 5 Colors + Coater Year 1991 Description 120 million impressions CPC 1.02…
Info
---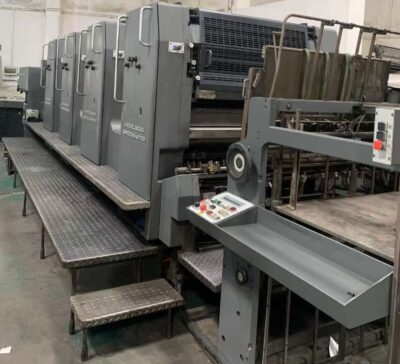 Manufacturer Heidelberg Size (inches) 28 x 40 Color 4 Colors Year 1991 , 1992 Description Alcolor Dampening CPC 1.02 CPTronic…
Info
---
Manufacturer Heidelberg Size (inches) 28 x 40 Color 4 Colors Year 1994 Description  AutoPlate Cocking CPC 1.03 CPTronic Alcolor Hardchrome…
Info
---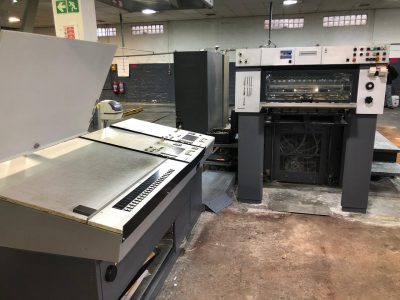 Manufacturer Heidelberg Size (inches) 20 x 29 Color 4 Colors Year 1996 Description  Serial No: 621*** (post drupa) Circa 134…
Info
---
Manufacturer Heidelberg Size (inches) 19 x 26 Color 5 Colors Year 1991 Description  5 Color straight 19x26 inch 70 million…
Info
---
Used Heidelberg Offset Printing Machine
Looking for a suitable used Heidelberg offset printing machine for sale in India? You have come to the right place. Here you can get the best second hand reconditioned Heidelberg offset printing machines that are imported by one of the most well-known printing machinery importer of India. It should be interesting to know that Heidelberg is one of the oldest known names in terms of developing precision printing presses. Currently, they hold 40% global market share and is in demand everywhere. In India, you can count on Offset Machines for the best quality printing machines.
Heidelberg machines are known for their superior quality, higher performance, and longer endurance than any other machine in market. Though used ones, these printers have many more innovative features that might still be lacking in their counterparts. They have led the market with their printing innovations in last 14 years. So, yes, when you go even for a used one of these, you are making no mistake. It is a very popular choice among both packaging and commercial printers. We take full guarantee of that. We only offer the white pedigree. So, hold on to us and we will keep catering your needs with the best just like this one.
A-33/12 A, Vishkarma Compound,
Site - IV, Sahibabad Industrial Area,
Opposite Delhi Press,
Delhi NCR,U.P.,India 201010
Mob : +91-9899080126

Whatsapp: +91-9873397997
E-mail : sales@offsetmachines.in

Looking to Buy / Sell Machines ?
Please enter your Phone Number for Best Prices !
We respect your privacy. Your information is safe and will never be shared.
Don't miss out. Subscribe today.